Cosmetic Plastic Surgery, ENT, and Voice Care Doctor in New York & Manhattan
Dr. Michelle Yagoda is considered one of the best cosmetic facial plastic surgeons, ENT, and voice care professionals in New York City (NYC). She has been providing an integrated approach—to beauty, aesthetics, ear, nose, throat, voice, and cosmetic surgery—since 1990 in New York and Manhattan! This does not mean a bubbly fountain of river rocks in her reception area or general platitudes about "wellness." For Dr. Yagoda, an integrative approach means taking the best of multiple disciplines and combining them to deliver patient care that's greater than the sum of its parts.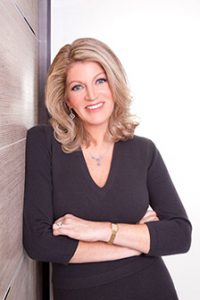 Trained in both cosmetic facial plastic surgery and otolaryngology (ear, nose and throat medicine and surgery), Dr. Michelle Yagoda is regarded as the doctor other doctors choose when they want the very best. A top female plastic surgeon for aesthetic and reconstructive surgery of the face, she is also an otolaryngologist, sub-specializing in the medical and surgical treatment of sinus disease. In laryngology, she focuses on the care of the professional voice. In all areas, she combines natural, prescription, and holistic treatments with cutting-edge laser, injectable, surgical and non-surgical techniques.
Affiliated with New York's finest hospitals, Dr. Yagoda was awarded the "Top Doctor" rating on RealSelf.com. Recognized as one of New York's best cosmetic surgeons, she is an assistant adjunct attending physician and clinical instructor at Manhattan Eye, Ear and Throat Hospital, Lenox Hill Hospital, The New York Eye & Ear Infirmary, Beth Israel Hospital, and Mount Sinai Hospital. Her private office with operating suite is located steps from the Metropolitan Museum of Art on Fifth Avenue on Manhattan's prestigious Upper East Side. Dr. Yagoda caters to selective, professional and celebrity clientele. She is thorough, compassionate, discreet and widely regarded as an excellent teacher and a premier plastic surgeon in New York City (NYC).

Read More
Contact Us
[gravityform id="1″ title="false" description="false"]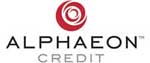 Dr. Yagoda is pleased to offer Alphaeon medical financing. If you want to enhance your appearance through cosmetic surgery, dermal filler injections, or other beauty procedures, but need help with medical financing, Alphaeon can provide you with private, convenient, attractive and flexible monthly payment options so that you can get the look you've been dreaming of now!