Cosmetic Surgery for the whole face:
eyes, nose, lips, chin, jaw, neck & facelift

Whether you're contemplating a rhinoplasty (nose job/reshaping surgery), a facelift (full or mini), or even a non-surgical procedure, you want a cosmetic surgeon who understands the intricate internal structures and functions of the face and not just the external proportions.  Dr. Michelle Yagoda, an otolaryngologist (ear, nose & throat doctor) and facial plastic surgeon in New York City (NYC) and Manhattan, understands that external beauty is a reflection of health and wellness.  As a result, her approach to cosmetic facial plastic surgery is an integrative one, combining natural and alternative treatments therapies with lifestyle recommendations, nutritional support, dermal fillers, Botox injections, lasers and surgery to ensure the very best in both function and aesthetic treatment.
See Dr. Yagoda for the following cosmetic treatments & plastic surgery procedures:
Read about Dr. Yagoda's Integrative Post Operative Care Program
Flying In to See Dr. Yagoda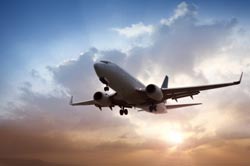 Listed in the official Diplomatic Directory as a recommended New York physician for out-of-town diplomats, Dr. Yagoda sees international patients often. Her facial plastic surgery patients come from all over the world.
From Qatar to Quebec, we can help you get here from abroad. Call us to assist you with scheduling a car service to pick you up from the airport—most international flights arrive into New York's John F. Kennedy Airport or Newark's Liberty Airport—or booking your hotel room in New York City (NYC), Manhattan or near our office in the Upper East Side.
We recommend the following car services to get from the airport into Manhattan:
Carmel:

(212) 666-6666

New York Limo:

(212) 518-2526

Dial7:

(212) 777-7777
We recommend the following hotels for your stay (Let them know you are having surgery with Dr. Yagoda for a discounted rate):