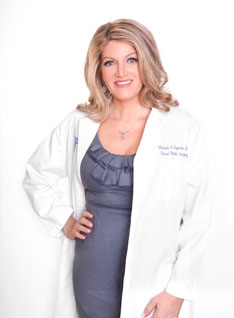 Academic Appointments / Teaching Affiliations
New York Eye and Ear Infirmary, New York, NY

Associate Adjunct Attending/Clinical Instructor, Facial Plastic Surgery and Otolaryngology, 1995-present

Lenox Hill Hospital, New York, NY

Adjunct Attending and Clinical Instructor, 1996-present

Manhattan Eye, Ear and Throat Hospital, New York, NY

Assistant Attending and Clinical Instructor, 1996-present
Education / Training
Manhattan Eye, Ear and Throat Hospital, New York, NY

Chief Resident, Otolaryngology, 1993 – 1995

Manhattan Eye, Ear and Throat Hospital, New York, NY

Resident, Otolaryngology, 1991 – 1993

Lenox Hill Hospital, New York, NY

Resident, General Surgery, 1990 – 1991

Lenox Hill Hospital, New York, NY

Intern, General Surgery, 1989 – 1990

Boston University Six-Year Medical Program, Boston. MA

Combined BA-MD, 1982 – 1989
Academic Honors / Distinctions
Patent Holder – United States Patent Office – for BeautyScoop
Magna Cum Laude – Boston University Combined BA-MD Program
United States Presidential Scholar
United States Patentee, U.S. Patent No. 8,329,642 B1
Honorarium in Otolaryngology Research
Johns Hopkins University Scholars' Program
Top New York Plastic Surgeon – 2016, 2015
Gordon Johnson Memorial Scholarship Science Award
American Legion Award – Leadership and Community Service
Academic Excellence in Spanish
Who's Who in Wellness – Top Integrative, Holistic and Anti-Aging Doctors Around the World
Professional Organizations / Elective Offices
Diplomate, Federation of State Licensure: June, 1989
Junior Fellow, International College of Surgeons
Medical Advisory Board, United Healthcare and Oxford Healthcare
Medical Director, Brooklyn Youth Chorus
Associate Member, American Academy of Cosmetic Surgery
Committee Member, FACE-TO-FACE: The National Domestic Violence Project
Committee Member, Women in Otolaryngology
Associate Member, American Academy of Facial Plastic and Reconstructive Surgeons
Chairwoman, Public Relations Committee of the American Academy of Facial Plastic and Reconstructive Surgery
Associate Member, New York Facial Plastic Surgery Society
Current Research Projects
SUNY Downstate and Yale University Medical Center, February-August 2010

The effects of ingestible peptides and lipids on hair growth in women.

Lenox Hill Hospital, January 1995 – present

A new hand-held instrument (trademark and patent pending) for use by the non-ophthalmologist in screening corneas of patients before and after blepharoplasty.

Memorial Sloan-Kettering Cancer Center, July 1993 – 1996

Subcellular changes in cell differentiation as a biomarker for malignant transformation. Correlation of immunohistochemical changes in cytokeratins (a marker of cell differentiation status) to spectral patterns in cellular autofluorescence (a new, non-invasive diagnostic modality).

Manhattan Eye, Ear and Throat Hospital, September 1993 – 1996

The effects of intranasal steroids on intraoccular pressure.
Other
Licenses: New York, New Jersey, Florida, California
Languages: English, Spanish, Italian, Hebrew