What To Do if you Suspect that you have had a Botched Surgery?
First of all, don't panic. You may assume there is a problem, when it is really just a natural part of the healing process.
Second, don't jump into corrective action (with your surgeon or another, right away).
Wait at least six weeks after the first surgery, to give your body optimal time to heal, before undergoing another procedure.
Take your time to get a second opinion; be certain that you choose the right doctor for the revision.
How to Know Whether to Choose a New Surgeon
or Let the Original Surgeon Have a Second Chance
Think about your experience. Did your original surgeon keep the channels of communication open by letting you know that he was concerned about an issue or problem? Did he acknowledge that a problem exists?
Is your surgeon willing to correct the problem, and confident that she can?
Has your doctor experienced this complication before?
How has he addressed it, and was the patient and she satisfied with the result?
Ask your doctor directly if she feels confident that she will be able to get the result you desire.
If the surgeon has not addressed this exact issue before, does he feel comfortable addressing another doctor's patient, or would he prefer that you consult with another who is "an expert in revision surgery?"
Remember that no one, especially not a surgeon, likes to be backed into a corner: always give him an option to opt out.
Lastly and most importantly, listen to your gut and trust your instincts! If something seems wrong, it most likely is!
A Final Word on Revision Surgery
Fixing a botched surgery is somewhat like baking a delicious cake. It is not enough to rely on the confidence and tastes of the baker, or the reputation of the bakery! There are many different recipes that can be used to generate a cake, but not every one will be to your liking! It is the same with surgery! You must be sure that you and your surgeon share the same aesthetic sensibility in order to be certain that you will get the outcome that you desire. If you are uncertain, you may have to do a "taste test." Explore the various options proposed by different surgeons and then experience the end products first hand by asking to meet patients who have had the same problem addressed by that surgeon. You will know it the results meet your expectations and you will know, by using these guidelines, when you have found the right surgeon.
Read about Dr. Yagoda's Integrative Post Operative Care Program in New York (NY), Manhattan, and New York City (NYC).
Flying In to See Dr. Yagoda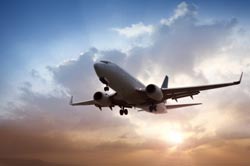 Listed in the official Diplomatic Directory as a recommended New York physician for out-of-town diplomats, Dr. Yagoda sees international patients often. Her patients come from all over the world.
From Qatar to Quebec, we can help you get here from abroad. Call us to assist you with scheduling a car service to pick you up from the airport—most international flights arrive into New York's John F. Kennedy Airport or Newark's Liberty Airport—or booking your hotel room near our office in the Upper East Side.
We recommend the following New York car services to get from the airport into Manhattan:
Carmel: (212) 666-6666
New York Limo: (212) 518-2526
Dial7: (212) 777-7777
We recommend the following New York hotels for your stay (Let them know you are having surgery with Dr. Yagoda for a discounted rate):
Affinia Gardens at 215 East 64th Street, New York, NY (right across from the hospital): (212) 355-1230
The Mark Hotel at 25 East 77th Street, New York, NY: (866) 744-4300