Before deciding on the right plastic surgeon for your cosmetic surgery (or choosing a surgeon to correct a botched surgery), you should absolutely be certain that your doctor has hospital privileges even if you are planning to have your plastic surgery in an office operating room or ambulatory surgery center.
Hospital privileges ensure the following:
That your doctor was trained in the procedures she is about to perform;
That your doctor's surgical technique is respected by her colleagues in the same specialty;
That your surgeon participates in continuing education courses to hone her skills:
That your surgeon is licensed and insured;
That your doctor has a team available to care for you in the unlikely event of an emergency.
What else should you look for?
You should be able spend ample time with the surgeon herself, not simply the staff.
The surgeon should listen to your concerns and your aesthetic goals and not simply say "here's what I see" and "here's what we can do."
After listening to your concerns, examining you, and taking a comprehensive medical history, the surgeon should present you with a range of options and her recommendation for the one that will most completely address your concerns.
The staff should act as a conduit and not a barrier to accessing your surgeon.
The office should be clean and neat. Attention to detail is important!
You should see 'before' and 'after' photos, or perhaps even meet patients who have had the procedure you desire to be certain that the results are aesthetically pleasing to you.
A Word on Price
Everyone knows that cosmetic surgery is not covered by insurance, but you should beware of surgeons whose fees are abnormally low.  While it may be tempting to save money, it is a mistake to pick a surgeon based solely on price!
Read about Dr. Yagoda's Integrative Post Operative Care Program  in New York, Manhattan, and New York City (NYC).
Flying In to See Dr. Yagoda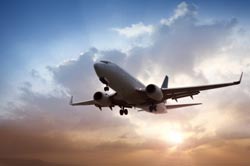 Listed in the official Diplomatic Directory as a recommended New York physician for out-of-town diplomats, Dr. Yagoda sees international patients often. Her patients come from all over the world.
From Qatar to Quebec, we can help you get here from abroad. Call us to assist you with scheduling a car service to pick you up from the airport—most international flights arrive into New York's John F. Kennedy Airport or Newark's Liberty Airport—or booking your hotel room near our Manhattan/ NYC office in the Upper East Side.
We recommend the following car services to get from the airport into Manhattan:
Carmel: (212) 666-6666
New York Limo: (212) 518-2526
Dial7: (212) 777-7777
We recommend the following New York hotels for your stay (Let them know you are having surgery with Dr. Yagoda for a discounted rate):
Affinia Gardens at 215 East 64th Street, New York, NY (right across from the hospital): (212) 355-1230
The Mark Hotel at 25 East 77th Street, New York, NY: (866) 744-4300